Real food from
real people
To provide a healthy, local food choice, while improving our land.
Healthy Protein. Bison meat is a complete protein, containing all the essential amino acids our bodies need. It is lower in calories, fat, and cholesterol than beef, pork, chicken, or salmon. Bison is also packed with macronutrients, such as protein, iron, vitamin B-12, zinc, and selenium.
Locally Raised. Buying local food helps you to become aware of what you are putting into your body and gives you the opportunity to have a say what you are eating (or not eating). You build meaningful human connections with the farmers you buy food from,  while supporting your local community and economy.
Our Land. Raising bison will help the long-term success of our farm. Each year, we will be decreasing the usage of herbicides, build healthy soil, sequester carbon, healthy pastures will slow down the runoff of rainwater downhill and decrease erosion problems.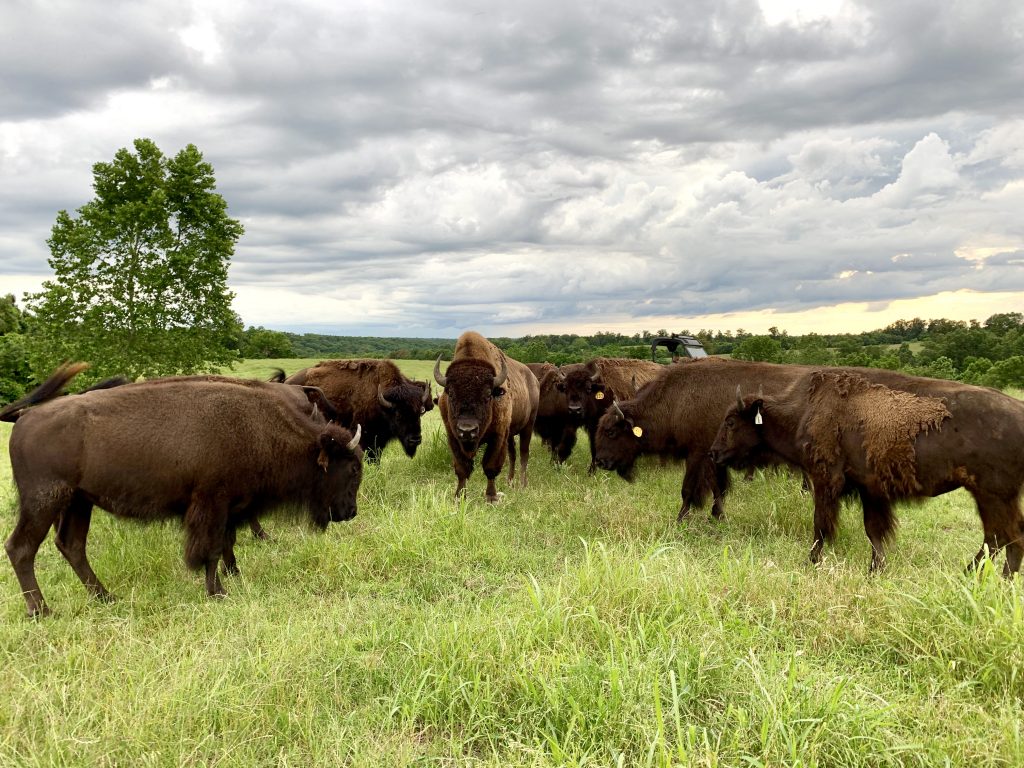 "We want to change people's relationship to food.
We want them to know exactly where their food comes from."
This is the official website of Brush Creek Bison. We are real people raising real food and have a unique story to share. On this site, you will find links to read more about us and our bison herd. There are other links that you can click on such as a brief discussion of life at Flat Hollow Farms (home of Brush Creek Bison), the history of Yellowstone Wilderness Outfitters (our outfitting business), and a page dedicated to Cinch (our Australian Shepherd). Check back to the Tour page as we continue to add photos and sections on ecology and geology. On the Contact page, you will find links to our social media accounts, a map of our location, and ways to get in touch. Be sure to sign up for the occasional newsletter that keeps you informed of the latest farm news. Enjoy our site!